We may be in the middle of a cold winter, but the housing market is hot hot hot. When a market is on the rise, it's easy to see the allure in participating. And with all the time spent at home in 2020, people are paying more attention to their living quarters and making lifestyle upgrades. It's easy to make a reactionary move when daily life gets upended, but for most people, buying a home is the biggest purchase they'll ever make. So, it's worth pausing to consider some overlooked facets of homeownership – like ongoing maintenance and the possibility of depreciation.
Let's bust some myths about real estate, shall we?
Myth 1 – "Renting is throwing money away. I could own a home for the price I pay in rent."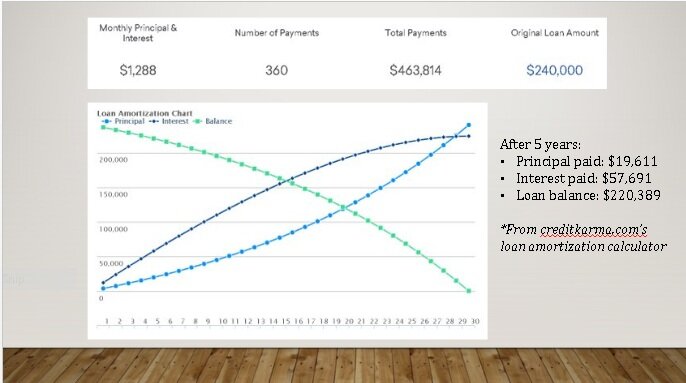 This qualifies as a half-truth. The trick is understanding the amortization of the loan payments over time. When you pay your mortgage, a portion of that money goes to the principal and a portion goes to paying the interest on the loan. At the beginning of the loan, most of the payments go towards interest, so you are not building equity. The break-even point, when your mortgage payment begins to accelerate in paying down principal, is approximately 5 years. If you're unsure if you will stay in a home or an area longer than five years, consider renting until your situation is more stable. While real estate prices have typically outpaced inflation, like all investments, no returns are guaranteed, and real estate values, just like stock market prices, can go down.
Myth 2 – "Owning a home is a pain in the neck – and very expensive! I'd rather let a landlord handle it."
When you own a home, you have to be your own landlord and maintain your home. Owning your home gives you a lot of flexibility (purple cabinets and orange walls!), but it can also be a hassle (the toilet is leaking, again)! The easiest way to manage this is to set aside 1-3% of your home's value annually to cover regular maintenance expenses and larger replacement costs (i.e. new roof, HVAC, or appliance replacement.) So for a $350,000 home, this would equate to $583 – $833 per month. Stash this away in a separate savings account so you won't be caught off-guard by the expenses.
Myth 3 – "Your pre-qualification is your budget."
When the lender approves your loan, it is based on your debt-to-income ratio. Different banks allow different levels of debt-to-income percentages. Just because you are approved for a $1 million home doesn't necessarily mean it is right for your budget. Dive into your numbers with a fee-only financial planner. She can help you assess your mortgage payment in the context of your larger financial picture (retirement, college savings, etc.)
Myth 4 – "Downsizing is a great way to fund retirement."
As time goes on, your home can become one of your largest assets – particularly if you have lived in your home for years, and have significant equity. Downsizing is a common strategy these days to help retirees live the lifestyle they envisioned, enabling them to realize a significant amount of equity. But is it right for you? There are a few considerations. First, transaction costs can eat into your profits on the selling side. If you would like to stay in the same area, realize that homes have appreciated at approximately the same rate as your residence and that the price per square foot often rises as the square footage decreases. Finally, consider renovations as a way to make your home suit your needs into retirement.
For first time home buyers, knowledge is power. If you understand the steps of the home buying process, you'll be prepared to choose the right home for your current and future lifestyle. Teaming up with professionals in their fields can set you on the path to financial stability and give you a leg up on the property ladder.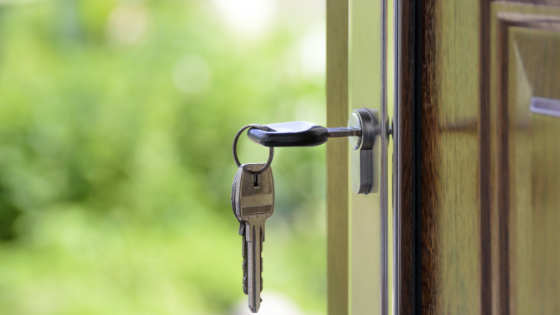 Who to consult with first?
Step 1 – Meet with your financial advisor. If you don't have a trusted financial planner, look for one who is fee-only and adheres to fiduciary standards. They can help you see your home purchase as a part of your overall financial picture with respect to your job stability, life plans, and current budget.
Step 2 – Contact a loan officer to secure a pre-qualification letter up to the budget you've discussed with your advisor. They'll be able to tell you what documentation you need to gather and explain different mortgage products and programs to help you make an informed decision. Better yet, go all the way to a pre-approval letter, which is a more rigorous process but makes you a more appealing buyer.
Step 3 – Find a real estate agent and search for your dream home. Licensed real estate agents are a wealth of information about neighborhoods, home features, and the contract process.
Then…and only then… unlock the keys to your dream home!